Construction sector recovered in the 1st quarter of 2021
The global construction market appears to be firmly on recovery in the first quarter of 2021 as forecasts for the global economy are revised upwards.
Despite this improvement, there seem to be a lot of factors that are influencing the construction markets in various geographies. The degree of dispersion is likely to increase in the upcoming months, as economic prospects are highly leveraged on the success or failure of national vaccine launches.
---
Construction Activity Index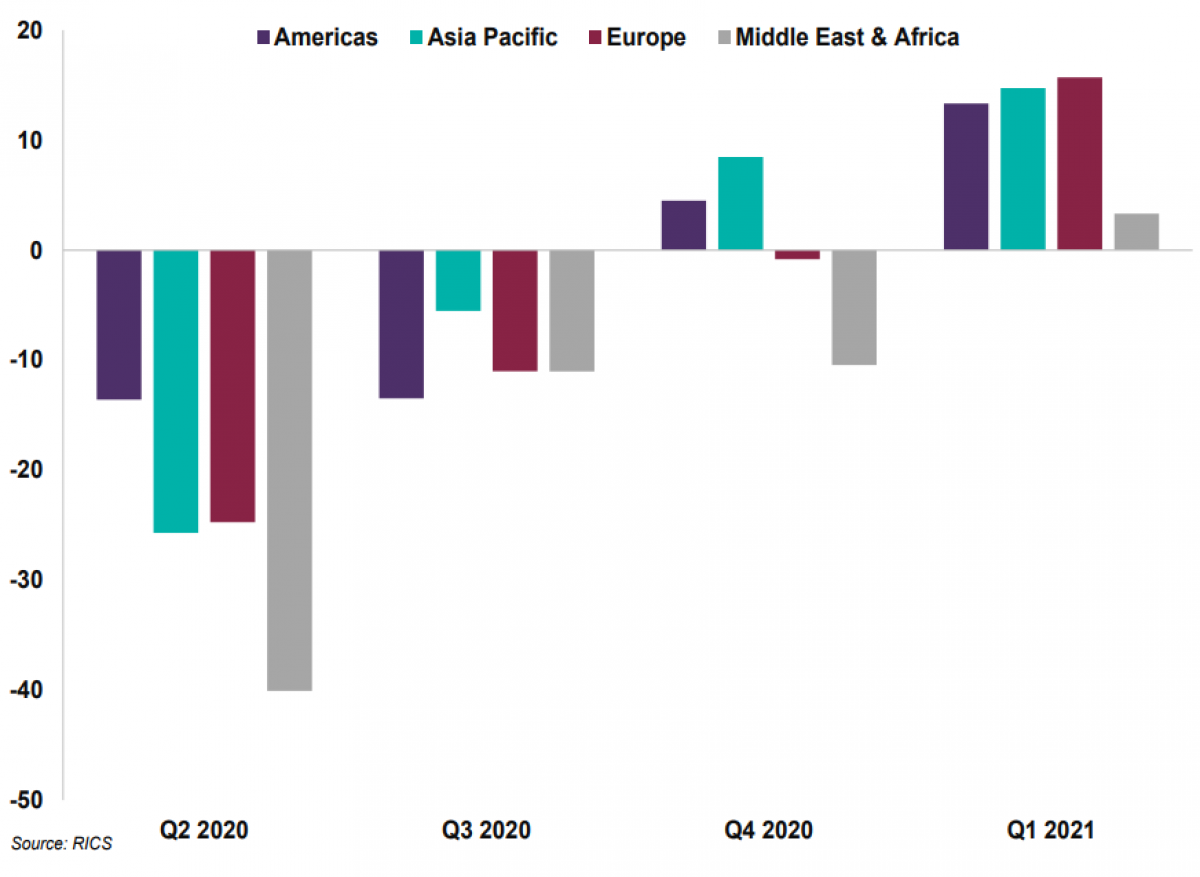 ---
In America, there was an increase in the infrastructure/public works segment, but the private non-residential segment is showing a stronger momentum, especially in the USA. In Canada, there was already a good boost in the last 3 months, but the expectation for the next 12 months i for growth both in the private residential and private non-residential sector.
In Asia Pacific, the infrastructure/public works segment is the fastest growing, motivated by China and Australia. Consequently, headcounts are increasing, especially in China, Australia, and New Zealand, and is only expected to decrease in Malaysia and South Korea. One of the biggest difficulties in markets that are more dependent on migrant labor, such as India and Singapore, is the shortage of workers, which results in higher costs of labor.
Also, in Europe, construction activity increased in the overall markets, except in Spain. It is expected that the employment rate in this sector will rise in the next 12 months in most countries, except in Spain and in Portugal.
On the other hand, in the Middle East and Africa, only Egypt and Saudi Arabia show a growth in construction activity. Likewise, the only country that has a positive employment rate in this sector is Egypt, and it is also expected to escalate in Saudi Arabia and Nigeria, contrary to what happens in South Africa, Oman, and Kenya.
Some constraints are related to boarder closures in the awake of COVID-19 lockdowns which have pushed up the price of materials with an impact all over the markets. Insufficient demand, financial constraints or lack of qualified HR are other major limitations.